16 July, 2020
The Federal Government's $2.5 billion dollar investment in skills training announced today caps off a number of assistance packages unveiled in recent months aimed at safeguarding the futures of thousands of apprentices and trainees. The package is also aimed at reskilling hundreds of thousands of out-of-work Australians who have lost their job as a result of the COVID-19 pandemic.
As part of the Federal Government's announcement, a new national agreement has been proposed linking skills funding to emerging job opportunities. This makes good sense. Unveiled in Canberra today, in the wake of a record 20-year-high unemployment rate, the investment in skills training comes at a very welcome time in this health and economic crisis.
Victoria's reintroduction of stage three restrictions confirms that, as a nation, we aren't out of the woods yet – and the numbers tell a similar story for the VET sector. Since 1 March 2020, more than 20,000 apprenticeships and traineeships have been cancelled or postponed, and sign-ups in the week commencing 30 June were below 2,000 – compared to more than 3,000 in the same week last year.
While we do not yet have the stability for a genuine and sustained recovery, or the inherent confidence needed to underpin a major recruitment drive, knowing what is available to businesses is key to ensuring we do not lose a generation of apprentices and trainees.
In this article, I break down what is at risk in the sector and point to a few of the federal and state packages and incentives that are in place to mitigate that risk.
What have we got to lose?
It's certainly not overstating it, what we have to lose is potentially Australia's next generation of skilled workers.
The National Australian Apprenticeships Association's (NAAA) modelling predicts that if there was to be a 77,600 reduction in commencements over the 20/21 financial year, in-training levels would drop by 147,400 by June 30, 2021 – a substantial COVID-19 casualty.
There are a number of contributing factors to the steep decline in apprentice and trainee numbers. The ongoing impact of lockdowns has had a significant impact. We have witnessed many businesses reorganising their affairs to prepare for the full impact of a COVID-19 induced recession which, for many, has meant reducing their workforce to skeleton crews to stay afloat. Other businesses are holding off on new commencements until they start operating profitability again.
At the same time, like the wider economy, our industry is preparing for a potential cessation of JobKeeper payments, and those who have been invisibly "stood down" becoming visible in cancellation numbers.
Apprentice and trainee numbers "falling off a cliff", as it were, would fundamentally debase the Australian economy of a significant skills foundation. This would not only hamper economic recovery in the short-term but reduce the future competitiveness of the Australian labour market and economy internationally.
What is keeping us on track?
What is the opportunity for employers?
Leveraging the financial stimulus available, individual businesses have an opportunity to positively impact the economy by supporting young people in developing their skills. This, in turn, will increase the capability and capacity of a business to remain competitive and build economic resilience, undoubtedly making them more productive and, in turn, competitive.
As the only national Apprenticeship Network Provider, MEGT is poised to support employers source and engage apprentices or trainees for their business, interpret the state-specific VET environments, and navigate what Federal structures are available as we collectively pursue economic recovery. Without doubt, the retention of apprentices and trainees is a crucial component of our country's economic recovery. Without the next generation of youth and talent the pain of the pandemic may well last even longer.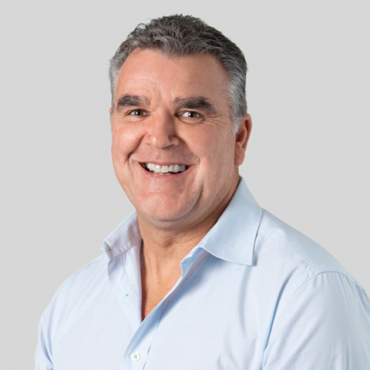 Paul Bennett
ANP General Manager