Flexible workforce solutions
tailored for your business.

Flexible workforce solutions tailored for your business.
Need qualified labour without the recruitment hassle? Our new offering MEGT People NOW offers a fully managed, tailored and flexible labour hiring solutions that can meet your short or long-term workforce requirements, so you can get on with running your business efficiently.
Benefits of People NOW
MEGT has a long and proud history of providing services to thousands of businesses spanning multiple industries right across Australia.
MEGT People NOW simplifies your recruitment and staffing process by providing:
Comprehensive workforce planning, skills gap analysis and budget
Sourcing, screening and onboarding the highest quality candidates to meet your needs
Ongoing management of work performance, health and safety, and training requirements
Payroll, administration and reporting requirements
Overall management of one or more worksites
Why choose MEGT?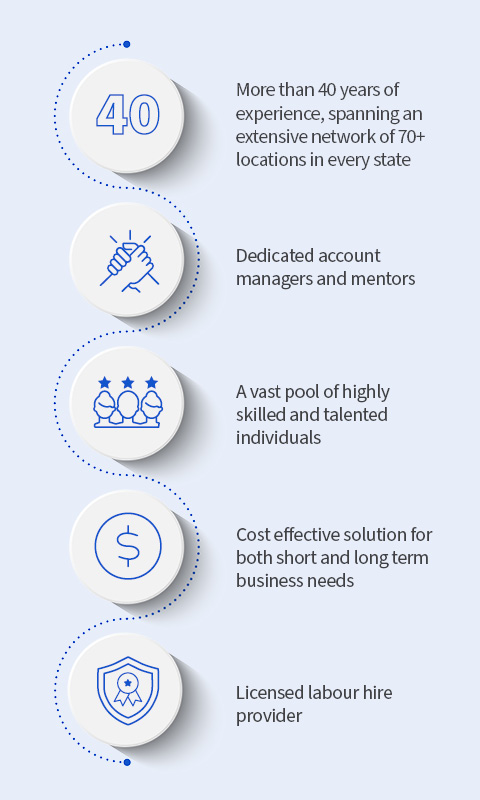 To find out how we can support your business, please get in touch with us via the form below:
Contact us today to find out more!