When clients go out of their way to give us a compliment, it means a lot. It lets us know we're doing things right for them - and it lets you know we'll do the same for you. Here's what some of our clients have to say…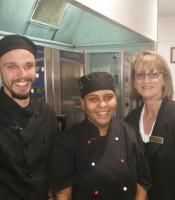 In this industry, it is vital for young people to become used to working in a range of different venues for their personal development and growth. The experience and skills my apprentice has gained will be invaluable for her career, building her cooking skills and her confidence.
John D
Keppel Bay Sailing Club, Qld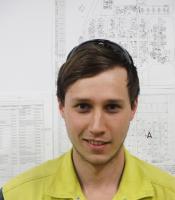 My apprenticeship has given me the best opportunity to start a long career in the electrical and instrument trade and has made me more confident so I can be successful in such a competitive industry. I get to work with motivated and driven employees who provide invaluable knowledge and skills. An apprenticeship is one of the best ways to get on-the-job training and obtain qualifications that are highly regarded by employers.
Nathan G
Qenos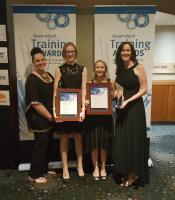 All successful businesses are built on successful training programs and if it wasn't for the apprenticeship and traineeship programs we have in place, we wouldn't be experiencing the success we are. It is a great feeling for the team knowing that all team members have had a part in the training and in turn the success we are having. Cowboys Leagues Club is passionate about giving our staff the best opportunity to extend their careers in hospitality and we see apprenticeships and traineeships as the best way to make this happen.
Emma B
Cowboys Leagues Club, Qld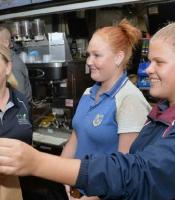 As local business owners, it is rewarding to be able to give back to the community by helping our local students gain meaningful work experience.
Nicole R
McDonald's, Mackay Qld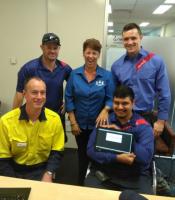 We're focused and proud to provide trainee opportunities for our local towns. It's exciting to embark on this journey into the working world with our trainees whilst they are also given the opportunity to continue personal and professional education by working towards a Certificate IV in Fitness and Health.
Carnedd W
Sodexo, Tom Price WA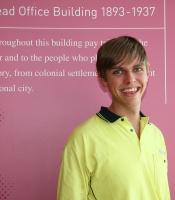 My role involves a lot of problem solving and custom modification - it's great fun.  Stick through the four years and it'll help you on your chosen career path.
Jonathan R
Sydney Water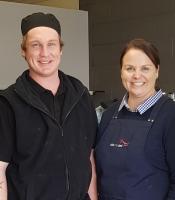 I feel very motivated and enthusiastic about my future.
Brandon A
Fluid Drive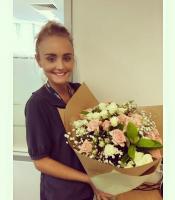 There are so many opportunities out there and a traineeship will help you to work your way up to those opportunities.  If you're thinking about a traineeship, my advice would be to just do it, go for it!
Olivia S
ANZ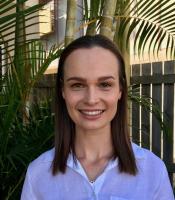 I've enjoyed my first industry experience and my traineeship has built my confidence and helped me gain skills that will set me up for future employment. I've recommended a traineeship to a number of my friends who are trying to decide on the next step in their career.
Hannah B
Electrogroup