When clients go out of their way to give us a compliment, it means a lot. It lets us know we're doing things right for them - and it lets you know we'll do the same for you. Here's what some of our clients have to say…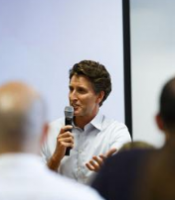 Meet Microsoft Australia Managing Director, Steven Worrall. Microsoft Australia has proudly partnered with organisations – including MEGT – to make the Microsoft Traineeship Program possible and give future IT professionals an opportunity to launch their careers.
Steve Worrall
Managing Director, Microsoft Australia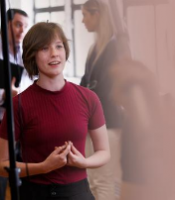 Passionate about ICT, Alicia didn't think twice about applying for the Microsoft Traineeship Program – even if it meant relocating from her rural hometown to Canberra. Alicia is looking forward to completing the Microsoft Traineeship Program and finding a meaningful career in ICT.
Alicia Munt
Microsoft Australia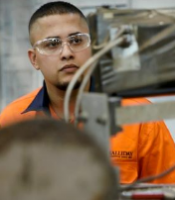 Meet Shane from Halliday Engineering and his 3rd year apprentice, Prashanta. Shane engaged MEGT's help to recruit a new apprentice and signed up Prashanta shortly after. MEGT supports both the Host Employer and their apprentice or trainee through all stages, from recruitment to training.
Shane and Prashanta
HALLIDAY ENGINEERING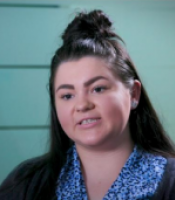 Meet MEGT apprentices and trainees – Claudine, Prashanta and Caitlin! MEGT supports and guides apprentices and trainees throughout their training. From personal banking to engineering, an apprenticeship or traineeship creates a valuable employment pathway.
Claudine, Prashanta and Caitlin
Schneider electric, Hallison and ANZ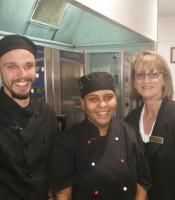 In this industry, it is vital for young people to become used to working in a range of different venues for their personal development and growth.  The experience and skills my apprentice has gained will be invaluable for her career, building her cooking skills and her confidence.
John D
Keppel Bay Sailing Club, Qld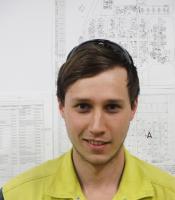 My apprenticeship has given me the best opportunity to start a long career in the electrical and instrument trade and has made me more confident so I can be successful in such a competitive industry . I get to work with motivated and driven employees who provide invaluable knowledge and skills.  An apprenticeship is one of the best ways to get on-the-job training and obtain qualifications that are highly regarded by employers.

 
Nathan G
Qenos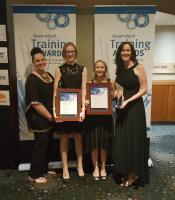 All successful businesses are built on successful training programs and if it wasn't for the apprenticeship and traineeship programs we have in place, we wouldn't be experiencing the success we are.  It is a great feeling for the team knowing that all team members have had a part in the training and in turn the success we are having.  Cowboys Leagues Club is passionate about giving our staff the best opportunity to extend their careers in hospitality and we see apprenticeships and traineeships as the best way to make this happen.
Emma B
Cowboys Leagues Club, Qld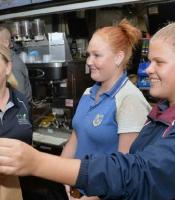 As local business owners, it is rewarding to be able to give back to the community by helping our local students gain meaningful work experience.
Nicole R
McDonald's, Mackay Qld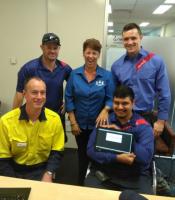 We're focused and proud to provide trainee opportunities for our local towns. It's exciting to embark on this journey into the working world with our trainees whilst they are also given the opportunity to continue personal and professional education by working towards a Certificate IV in Fitness and Health.
Carnedd W
Sodexo, Tom Price WA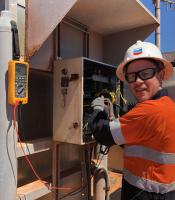 You don't need to go to uni to get a career that pays well.
Jeremy P
Chevron