When clients go out of their way to give us a compliment, it means a lot. It lets us know we're doing things right for them - and it lets you know we'll do the same for you. Here's what some of our clients have to say…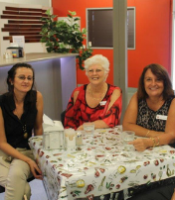 We really do value our partnership with MEGT, and couldn't run our Aboriginal School-based Traineeship Program without their fantastic support.
Andrea T.
Sodexo, Karratha WA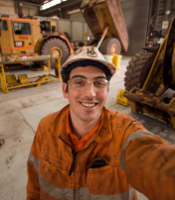 MEGT helped me see a career pathway into BHP and I was lucky enough to pick up my apprenticeship as a result. Once you are working for BHP you get the sense that they believe in you, and that you can achieve whatever you want to. It is a great system that can take you as far as you want to go.
Zac Smirnios
BHP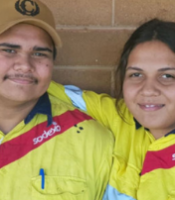 I've always been interested in a career as an electrician, either as an electrician or maybe auto-electrical or engineering. My uncle has an electrical business, so my family are really happy that I'm pursing my interests. Being a girl makes me even more proud to study a trade one day. Everyone at school talks about their certificate training, and I love talking about the work we do in building maintenance.
Aaliyah and Latrelle
Sodexo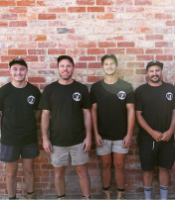 Throughout the past few months, we have been supported by Alicia (Apprenticeship Field Consultant at MEGT) as we have navigated the challenges of employing our first direct apprentice. […] We have felt incredibly supported by Alicia; she is prompt to respond, understanding when we have no idea what we're doing, and has incredible knowledge of the support available to us as a small business. She has gone above and beyond, and we couldn't be more grateful for her support."
Rhys Mckenzie, Frederick Moss-Davis and Blake Garrick
Wescombe Electrical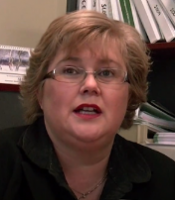 The benefit of MEGT is the help and service I get. I can rely on MEGT to be able to provide me with the new, updated legislation in regards to traineeships. If I have any queries, they follow things up for me, they assist me with my completions and commencements. It's the overall service they provide, which is why we start with MEGT.
Kim Tefler
Minda Incorporated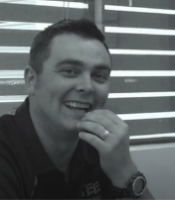 It smooths the whole process. Working with government, and with government incentives that are available, it … can be a confusing process – not only for us as an employer but also for the trainee or apprentice.
Nigel Kruger
Thermal Electrical Elements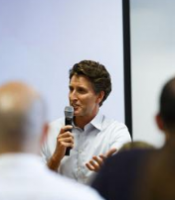 The right partners are crucial. We certainly cannot do this alone and this has been a team effort from the very beginning. MEGT, Prodigy [Training], obviously New South Wales TAFE. We're so proud to be associated with these organisations in putting the program together.
Steve Worrall
Managing Director, Microsoft Australia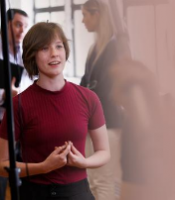 I used to live in a very rural area and there's not many opportunities down there, but with this traineeship I've actually moved to Canberra. I feel like I'm going to have way more opportunities up there than down where I was before.
Alicia Munt
Microsoft Australia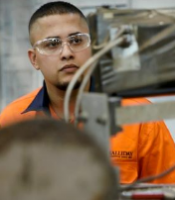 I was researching jobs when it comes to machining and MEGT popped up, I went it for the interview and that was it. Apprenticeships are one of those things that gives you a lot of skills and a lot of knowledge. You're surrounded by people who are liked minded as well, that want to work and want to get the job done.
Shane and Prashanta
HALLIDAY ENGINEERING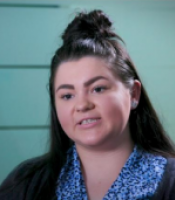 I'm a first-year apprentice with Schneider Electric. I always wanted to take an apprenticeship. I'm happy that I was able to push myself to do it. I feel as if this has actually changed me as a person.
Claudine, Prashanta and Caitlin
Schneider electric, Hallison and ANZ