MEGT proudly supports National Skills Week.
Australia continues to experience an increase in demand for skilled labour, which requires increased workforce participation and employment of attraction and retention strategies.
National Skills Week aims to raise the awareness of different pathways into training and education, as well as the importance of trades, skills and Vocational Education and Training (VET)
This years' theme is "what are you looking for?" to highlight attractive career opportunities via VET pathways.
To find out more visit https://www.nationalskillsweek.com.au/
For events in your area visit https://www.nationalskillsweek.com.au/events/
What is an apprenticeship?
An apprenticeship is an opportunity for apprentices to receive a national recognised qualification while learning on the job, normally with a trade industry like construction. While working, they will spend 20% of their working hours completing classroom-based learning through TAFE or a training provider.
What is a traineeship?
Traineeships are on the job training while studying hands-on practical learning over academic theory. It can be full time or part time and they receive mentoring by a supervisor and the ability to complete coursework during work hours.
What is VET?
Vocational Education and Training (VET) is learning targeted practical skills normally while still at school. These skills are directing connected to a career pathway which allows students to apply them to further education and training.
Find what you are looking for with MEGT Career Hub!
MEGT Career Hub is a free service available to anyone across Australia. We help thousands of people each month with career advice, resume writing, mock interviews and much more!
How we can help you find your ME!
Here are just six people that MEGT have helped to find what they are looking for!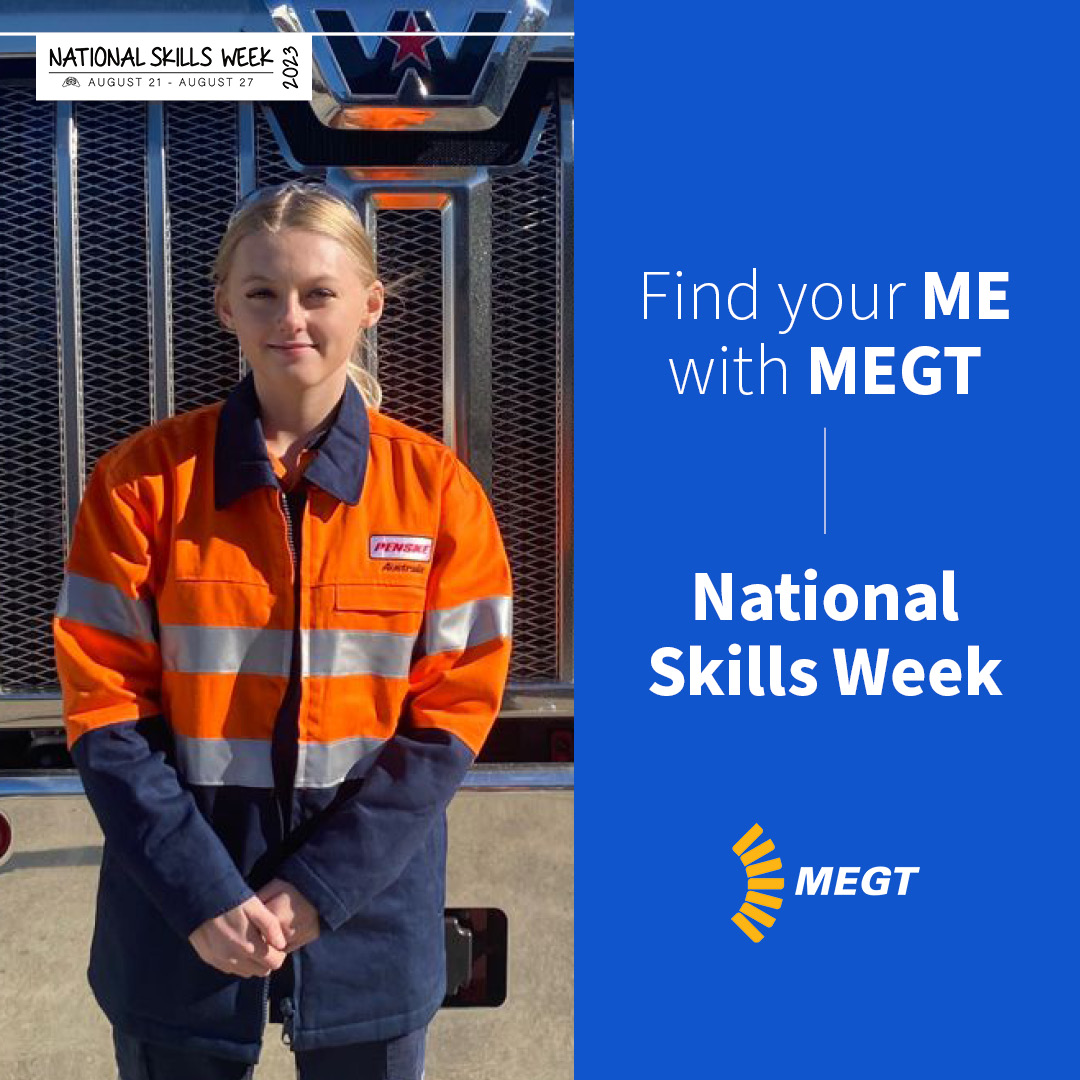 Sarah recently signed up to undertake a Certificate III in Heavy Commercial Vehicle Mechanical Technology apprenticeship with leading heavy vehicle company, Penske Australia & New Zealand.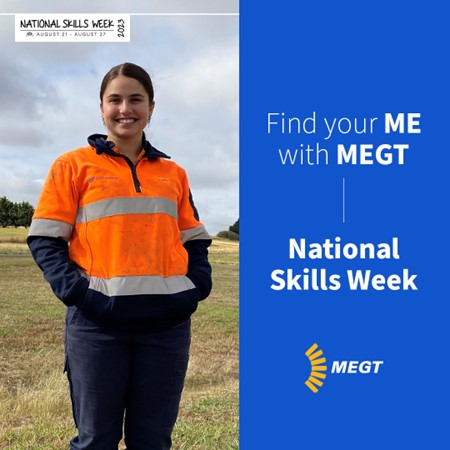 Emily told us she loves her apprenticeship maintaining wind turbines in regional Victoria, and she knew the job was for her when she realised it didn't feel like work.
At 65 years of age, MEGT assisted Paul in achieving his childhood dream of becoming a chef. He told us that he's keen to learn a skill and said, "I don't know why I didn't do it sooner!"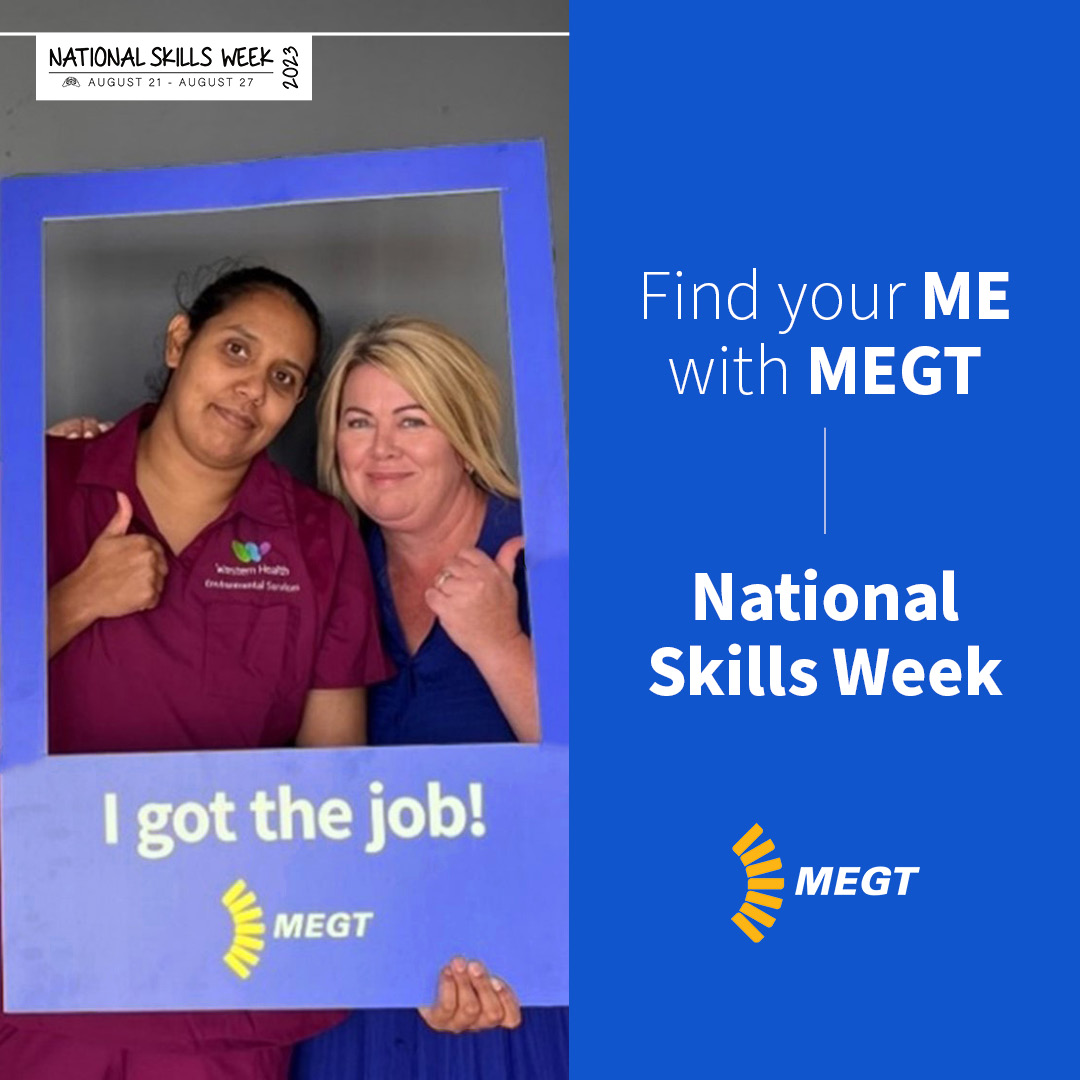 Nakita's WorkForce Australia (WFA) Placement Officer set her up with a cleaning position at Footscray Hospital, a fabulous stepping stone towards her career goal of becoming a midwife.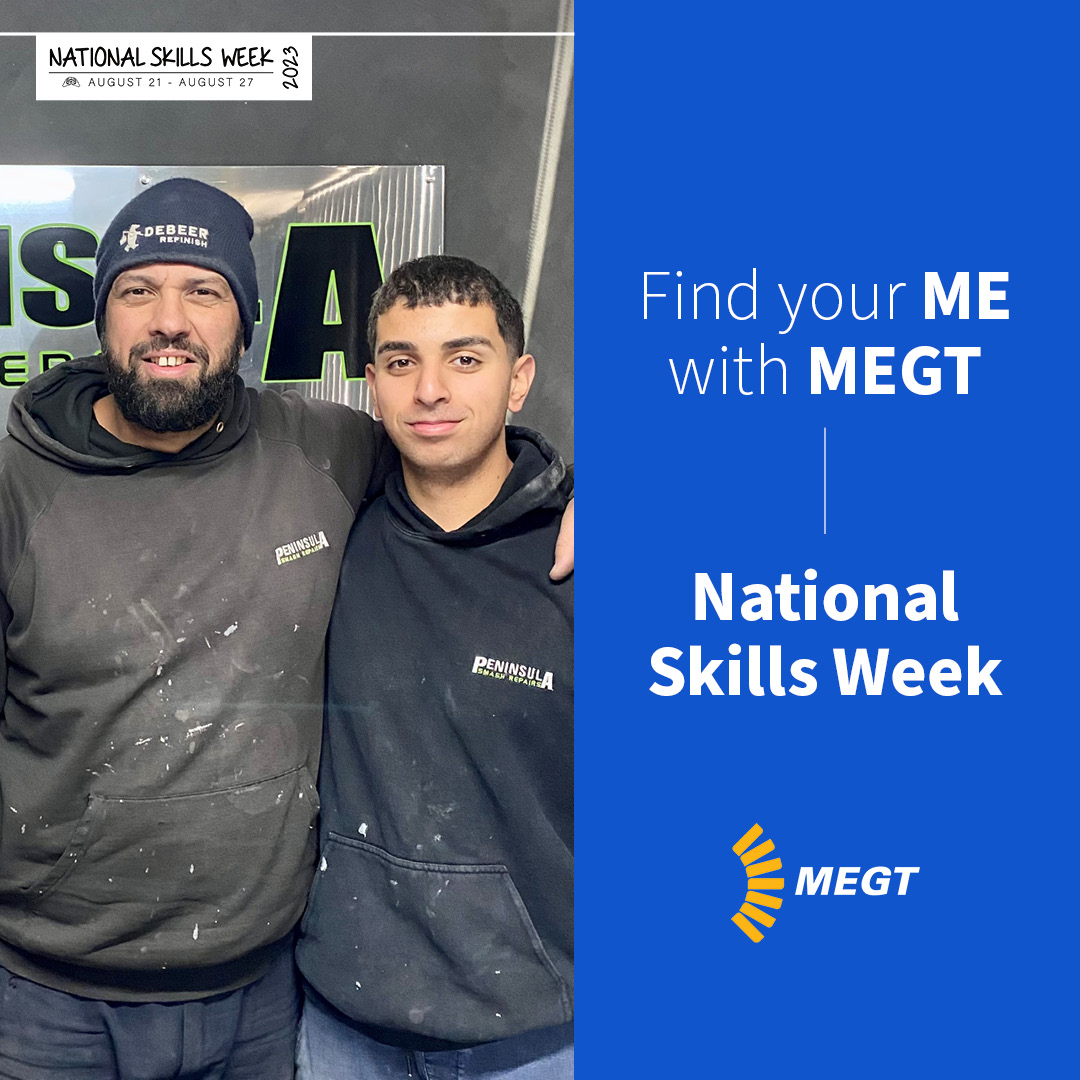 When Emilio completed his electrical apprenticeship, he decided that it wasn't for him so Emilio's dad, Ben, offered him a job with his car repair and maintenance business. Emilio loved the challenge and is now undertaking his Certificate III in Automotive Refinishing Technology.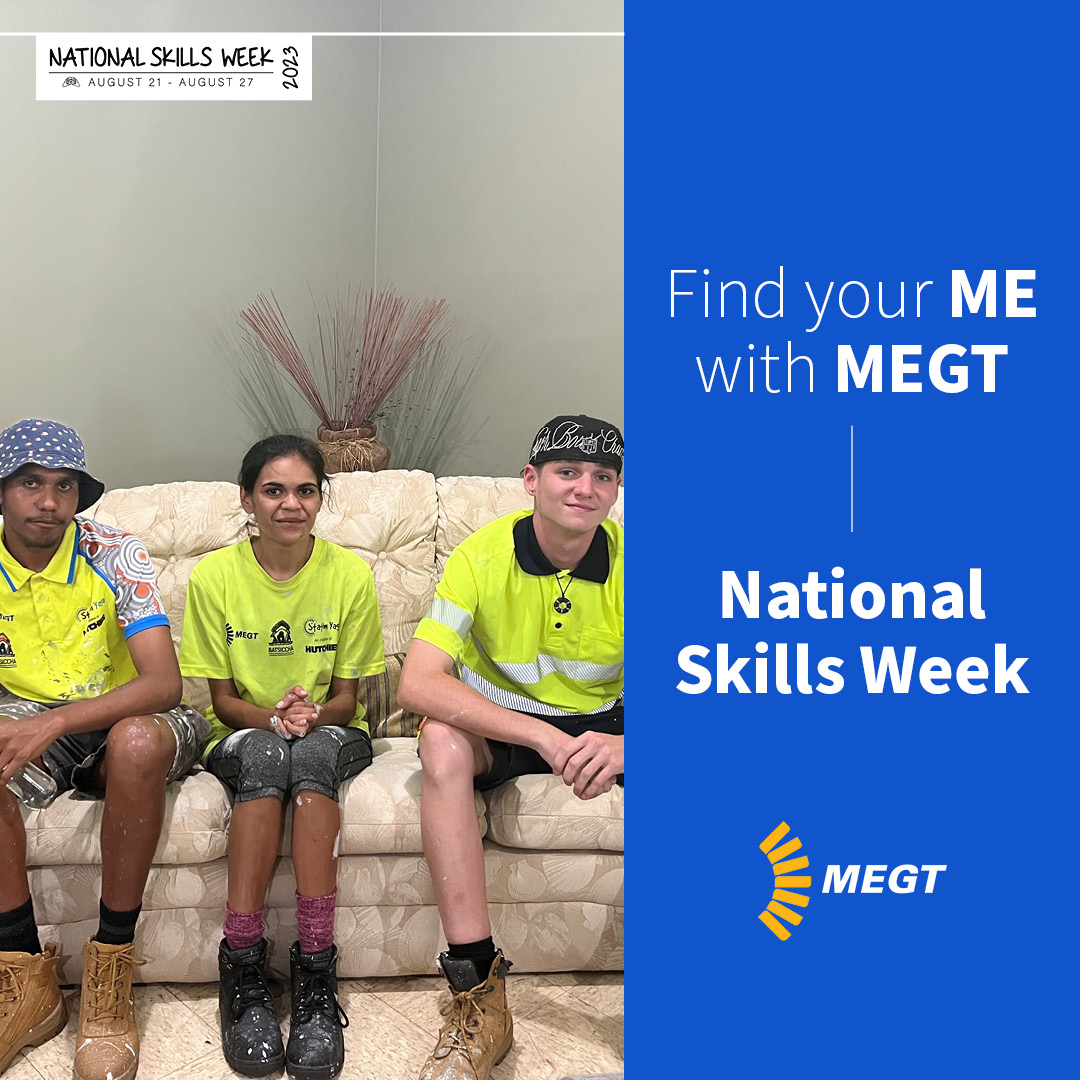 Our 'I Got Brushed' program gives young Indigenous trainees a chance to undertake a Certificate I in Construction Principles.
We can help!
Watch below to find out more about how MEGT can help get a foot in the door of your dream career!
Contact us for more information!
Find your ME with MEGT and National Skills Week.
Contact us today to find out more!