The Information Technology sector is growing rapidly and the demand for talented individuals has never been higher. In fact, it's estimated that Australia's workforce will require more than 150,000 extra IT jobs between 2021 and 2025 just to meet demand.
The Microsoft Traineeship Program supports budding IT professionals take the first step in their career. Launched in 2019, more than 200 trainees have been engaged by over 60 employers in all mainland states of Australia.
An independent report by respected global auditing firm KPMG has found that participants in the Microsoft Traineeship Program may earn up to 50% more than other graduates with the same qualifications.
The Microsoft Traineeship Program is your opportunity to earn money as you learn critical IT skills. Trainees are exposed to real working environments as they create a platform on which to build a rewarding career.
Once you complete your traineeship and become qualified, you'll have expertise, experience, a nationally recognised qualification and all the Microsoft technical certifications you need to secure a fulltime role in the IT industry.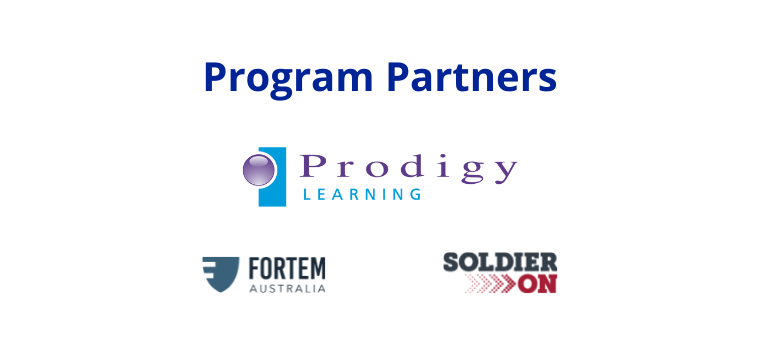 How does the Microsoft Traineeship Program work?
Trainees are officially employed by MEGT and placed with a business within the Microsoft Australia network. These businesses, known as Host Employers, are responsible for providing trainees with day-to-day work and supervision, on-the-job training and development.
Once you've been placed with a business, MEGT remains your legal employer. We'll take care of all your wages and entitlements, while the business you are placed with is your direct point of contact for any work-related queries.
MEGT's qualified Field Officers will keep in regular contact with you, helping oversee your performance, monitor training, and ensure your health and safety. Before you enter the workplace, you'll undertake a thorough pre-employment induction with MEGT, providing you with all the resources and knowledge you need to start your traineeship.
What are the benefits?
This program is a perfect 'foot-in-the-door' to an exciting and rewarding career in IT, all within a supportive environment with access to specialist events and mentors. It's a huge advantage if you're looking to enter the fulltime workforce.
Microsoft Traineeship Program participants get:
Paid on-the-job experience within the Microsoft Australia network
A Certificate IV in Information Technology
Industry-recognised Microsoft certifications, including specialisations in Cloud skills as part of the Azure Administrator Certification Track
A strong foundation in all aspects of IT and emerging technology
Expert support from MEGT, Microsoft Australia and TAFE for the life of the traineeship
Kickstart your career
A Microsoft traineeship gives you:
Well regarded and nationally recognised accreditations and globally recognised
Microsoft technical certifications
Paid, in-demand IT sector experience. Trainees get to work in a variety of interesting and rewarding technical roles, including both large and small IT companies, government agencies and other organisations
An opportunity to achieve your goals while learning from other members of your work team. It's a fantastic way to begin building your professional network
The possibility of you being eligible for Government financial support
There's all types of people who qualify for the Microsoft Traineeship Program. We're looking for:
People with a real passion for technology and a desire to build an IT career
Recent school leavers or more mature candidates looking to change careers
Naturally cur ious candidates who are keen to learn, with good written and verbal skills
Those who are ready to commit for two years to a traineeship program
If you're ready to kickstart your career you can APPLY NOW!
Skills Programs
We currently offer two IT-based programs that combine on-the-job experience and certified training. You can find out more here.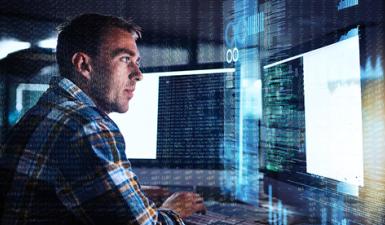 Microsoft Traineeship Program combines paid, on the job training with a Cert IV in Information Technology (TAFE) and globally-recognised Microsoft cloud computing certifications.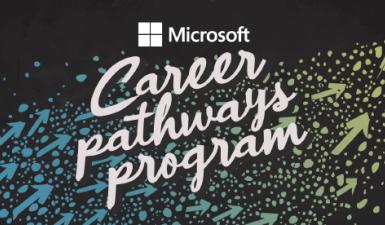 MEGT has partnered with Microsoft and specialist non-profits Soldier On and Fortem to offer information technology traineeships for military veterans, first responders and their families
Range of roles and skillset across industries
The Microsoft Traineeship Program will open the door to a vast array of IT roles, employing a wide range of skills.

Junior Software Developer
Role overview
The Junior Developer role forms part of the broader Development Team that is responsible for the development of new features, supporting existing customers, supporting consultants and the architechture, implementation and maintainance of our Cloud-based offering
Working under an agile process using the Kanban menthodology for backlog management and prioritisation, the Junior Developer is responsible for many aspects of development, remediation and refactoring of the software. The role also entails assistance in supporting clients when using the software both for CALUMO on-premises and CALUMO as a service

Summary
Work with the Network Manager in the professional and efficient administration of the organisation's Audio-Visual systems by performing the following duties:
Essential duties and responsibilities
implementation and maintenance of IT facilities
supporting day to day IT support matters logged through the helpdesk and at the helpdesk window
documentation on the operation and architecture of all aspects of IT facility
implementing appropriate security measures for the IT facility especially relating to firewalls, virus protection and user authentication systems
the installation of software on the school's IT facilities
the management of licenses for all software in use throughout the school's IT facility
the day- to day management of the school's IT facility including the operation of the network, fileservers, desktop workstations, printers, routers and other communications and IT equipment

Position purpose
The Systems Engineer - EUC is responsible for the management and maintenance of the entire end user infrastructure for all environments on a day-to-day basis as defined by Service Level Agreements.
Key responsibilities and accountabilities 
Deliver and manage the End User Technology Infrastructure for all production and non-production environments.
Actively drive incident resolution and system restoration;
Conduct root cause analysis and problem rectification, including system changes required to prevent a recurrence of the incident;
Manage and administrate desktop operating systems and their corresponding or associated software.
Manage creation, configuration, maintenance, and troubleshooting of applications deployed to the desktops.
Practice asset management, including maintenance of component inventory and related documentation and technical specifications information.
Maintain, debug and enhance Desktop Infrastructure solutions and Desktop Environment.
Provide guidance to operations staff within the team.
Provide input to regular reports on system availability, useability, performance, Patch management, overall Endpoint Security vulnerabilities, root causes and other measurements;
Ensure timely and cost-effective delivery of infrastructure required for new projects
Manage vendor contracts and licensing process end to end
Help to drive architectural improvements and standardisation for the entire EUT infrastructure environments, including choice of hardware, monitoring software and associated application infrastructure (e.g. SOE and deployment)
Take on the responsibility of Subject Matter Expert (SME) for one or more infrastructure technology areas
Is responsible for reviewing, recommending changes to and approving design documents and involved in the implementation.
Develop and enhance automated processes to release new solutions into the live environment in a timely, repeatable fashion 
Help define annual budgets and forecasts for EUT Infrastructure spend.
Planning, conducting and monitoring proactive maintenance activities required to ensure ongoing system operations at required SLA levels, including management of system availability, performance, data integrity & quality, system and data security;
Provide input into the requirements for appropriate backup and disaster recovery processes to ensure ongoing business continuity;
The role is expected to support the EUT on a 24/7 basis where out of hours call out is based on priority incident escalation
You will conduct your activities according to the ITIL v3 service management practices in place at Casino.
Work closely with the Help Desk, Operations, and Field Services support teams for issue resolution and project-based work as directed
Ensure compliance with relevant statutory and regulatory requirements regarding employees
Adhere to the responsibilities outlined in the CASINOHS Management System. Responsibilities are detailed in COHS – 205 OHS Responsibilities, which is available on the intranet.
Demonstrate the Star Qualities and Values.
Ensure compliance with The Star Entertainment Group Code of Conduct, all internal policies and procedures and relevant statutory and regulatory requirements.
Ensure personal safety and the safety of other team members, contractors, labour hire, guests and visitors through co-operation with management, ensuring compliance with relevant legislation and the responsibilities outlined in the WHS Management System (SAFE 205 - WHS Responsibilities, Authorities and Accountabilities) which is available on the intranet.

Role overview
As an Analyst Infrastructure Consulting, you will assist with designing, installing and configuring enterprise technology architecture, components of which include security, availability/fail-over, OS/compute infrastructure, storage infrastructure, database infrastructure, network infrastructure, and operations, typically in Microsoft or multi-vendor environments. You will rely on professional knowledge and direct oversight to help design and implement Avanade solutions. Additionally, you will support, develop, and modify infrastructure solutions within designated computing environments.
Key Role Skill & Capability Requirements
Your technical and non-technical skills include:
Knowledgeable in several of the following areas: infrastructure solutions (especially Microsoft), cloud technologies, networking, data center operations, platform migration, and enterprise directories
Knowledgeable about operation management, systems security, testing, databases and mobility considerations
Knowledge of specific technologies as specified by hiring manager Non-Your technical and non-technical skills include:
Prior project and/or consulting work a plus
Ability to interact with external stakeholders
Good communications and presentations skills
Solid written and spoken English skills

Role overview and objectives
The core objectives and responsibilities of the Junior Reporting Analyst include:
Design, develop reporting, data visualization & analytics solutions
Debug, monitor, and troubleshoot reporting, data visualization & analytics solutions.
Research and utilize best practice to optimize and improve reporting, data visualization & analytics solutions.
Role Responsibilities
Delivering insightful data visualizations to stakeholders and clients through the extensive use of data visualization techniques, analytics dashboard design and analytics delivery best practices
Define and clarify requirements, propose and develop appropriate solutions, and provide feedback to the reporting team and internal customers
Serves as the subject matter expert for business intelligence & data visualization related tools
Ensure that issues encountered in production environments are resolved in a timely manner.
Prepare, deliver and update reports to support contractual obligations and the performance of our business to both internal and external customers in a timely manner
Conduct regular maintenance and improvements to reporting, data visualization & analytics solutions.
Working closely with key Stakeholders to clearly define and understand reporting and data requirements
Adapt quickly and effectively to changes in departmental or strategic priorities by responding to requests for additional adhoc reporting
Perform data reconciliation/verification of reporting
Create and maintain required documentation

Junior Technician Trainee
Summary
Assisting to maintain computing environment by identifying requirements; installing upgrades; monitoring network performance.
Job Competencies
Participate effectively in WHS communication and consultation process
Determine & confirm client business requirements
Contribute to copyright, ethics & privacy in an ICT environment
Configure a desktop environment
Install and manage a Server
Install and configure virtual machines for sustainable ICT
Manage network and data integrity
Install, configure and test an internet protocol network
Install hardware to a network
Install, Operate and trouble shoot a small enterprise branch network
Create network documentation
Locate and troubleshoot ICT equipment, system and software faults
Install, configure and test network security
Implement Server virtualisation for a sustainable ICT System
Manage an enterprise virtual computing environment 
Select Cloud Storage strategies
Identify and use current virtualisation technologies
Success stories
Explore how some past and current candidates are benefitting from the Microsoft Traineeship Program.
Path to success
Candidates can choose from a number of 'tracks' to specialise in within their Certificate IV in Information Technology.
Apply now for a role in your state
Contact us today to find out more!

Employment Services
Contact us to learn about Employment Services