The Information Technology sector is growing rapidly and the demand for talented individuals has never been higher. In fact, it's estimated that Australia's workforce will require more than 150,000 extra IT jobs between 2021 and 2025 just to meet demand.
The Microsoft Traineeship Program supports budding IT professionals like yourself take the first step in your career. Launched in 2019, more than 220 trainees have been engaged by almost 60 businesses in all mainland states of Australia.
About 80% of trainees complete their qualifications, and more than 600 certifications have been delivered so far. Even more impressively, 90% of those who complete their traineeships secured fulltime roles with those businesses which engaged them.
Not only that, but an independent report by respected global auditing firm KPMG has found that Microsoft Traineeship Program trainees can earn up to 50% more than other graduates with the same qualifications.
How does the Microsoft Traineeship Program work?
You are officially employed by MEGT and placed with businesses within the Microsoft Australia network. These businesses are known as Host Employers and are responsible for providing you with day-to-day work and supervision, on-the-job training and development.
Once you've been placed with a business, MEGT will remain your legal employer and take care of all your wages and entitlements, while the business which hosts you is your direct point of contact for any work-related queries.
MEGT's qualified Field Officers will be in regular contact, helping to oversee your performance, monitor training, and ensure your health and safety. Before you enter the workplace, you will complete a thorough pre-employment induction with MEGT, which will give you the resources you need to hit the ground running.
What are the benefits?
This program provides an excellent foot-in-the-door to an exciting and rewarding career in IT within a supportive environment with access to specialist events and mentors. Making the most of this fantastic opportunity gives you a huge advantage if you are looking to enter the workforce.
Microsoft Traineeship Program participants get:
Paid on-the-job experience within the Microsoft Australia network
A Certificate IV in Information Technology paid for by the business which engages you
Industry-recognised Microsoft certifications, including specialisations in Cloud skills as part of the Azure Administrator Certification Track
A strong foundation in all aspects of IT and emerging technology
Expert support from MEGT, Microsoft Australia and TAFE for the life of the traineeship.
Skills Program
We currently offer two IT-based programs that combine on-the-job experience and certified training. You can find out more here.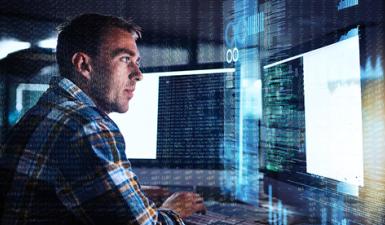 Microsoft Traineeship Program combines paid, on the job training with a Cert IV in Information Technology (TAFE) and globally-recognised Microsoft cloud computing certifications.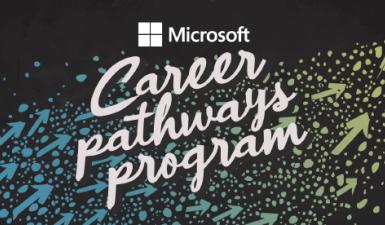 MEGT has partnered with Microsoft and specialist non-profits Soldier On and Fortem to offer information technology traineeships for military veterans, first responders and their families
Success stories
Explore how some past and current candidates are benefitting from the Microsoft Traineeship Program.
Apply now for a role in your state
Contact us today to find out more!

Customer Service
For information on Group Training and general enquiries.