Job ID: 8507
Hofmann Engineering Pty Ltd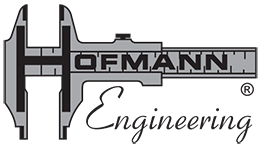 Hofmann Engineering Pty Ltd a national engineering business has an exciting opportunity for passionate people who are wanting to pursue a career in modern engineering starting in January 2020.

This manufacturing facility is a provider of innovative, quality engineered solutions. The facility is an Australian family owned company, providing specialist services to large and major Australian Industry since 1969.
You will learn and acquire skills in light and heavy machining, general fitting and assembly work, and overhaul of medium to large gearboxes and other equipment.
Please note junior apprentice wages will apply.
All applicants MUST register a profile on MEGT's Career Hub www.megt.com.au/career-hub/, including submitting a current resume and complete the Aptitude Test.
All applicants are required to complete aptitude testing in Career Hub.
Go to 'Preferred Occupations & Aptitude Tests' from your dashboard in Career Hub
Select the preferred occupation of 'Metal Fabricator' and click 'Add'
Click 'take Aptitude Test', then follow the instructions provided
Note: Completed test results will be automatically be provided to the employer with your application
MUST attend MEGT Bendigo to complete a Hofmanns aptitude test (time to be arranged after application online).
Applicants must send a hand written cover letter including the following:
    Reasons for choosing the Trade
    Your Interests
    Hobbies
    Experience
    Achievements you are proud of
    Academic levels (Please include a copy)
References Address applications to: Debra Redman, MEGT 143 Queen Street Bendigo, Vic, 3550
Incomplete or late applications may not be considered. Hofmann Engineering Pty Ltd is committed to creating a diverse environment and is proud to be an equal opportunity employer.
Within Career Hub you can complete the MEGT Career Quiz, undertake aptitude testing and contact the Career Hub team for career advice.
Please note this vacancy is advertised by MEGT on behalf of an external employer. The recruitment process is managed by the employer and you may only be contacted by them if they choose to progress your application.
You must be signed in to Career Hub to apply for this job